Zoom the image with the mouse
Bebird® R3 Ear Wax Removal Cleaner Wireless Visual Ear Camera Cleaner Rod
🥇【The First Global Patent Earspoon】The Bebird R3 uses the advanced ear camera and Wi-Fi technology to let you see clearly inside your ear. It neglects the use of cotton swabs, which only pushes the dirt further into the ear. Instead, it uses a medical bio-grade silica gel ear spoon and a...
COTTON BUDS DON'T WORK
Our ears are delicate and sensitive. Cotton swabs are dangerous, ineffective and outdated. They clog our ears, causing hearing loss, and increase the likeliness of ear infections. It's time to switch over to a solution that's safer and more effective.
Wireless Intelligent Visual Ear Cleaning Rod
The New Upgrade Ear Wax Removal Endoscope, Earwax Remover Tool, Ear Camera,1080P FHD Wireless Ear Otoscope with 6 LED Lights,Ear Scope with for iOS & Android Smart Phones.
Intelligent Ear Cleaner With Camera
🥇【The First Global Patent Earspoon】
👀【High Precision 1080P Camera】 
👂【Safety, Convenient, Waterproof】 
👍【Wide Compatibility/Good Applicability 】 
💝【New standard】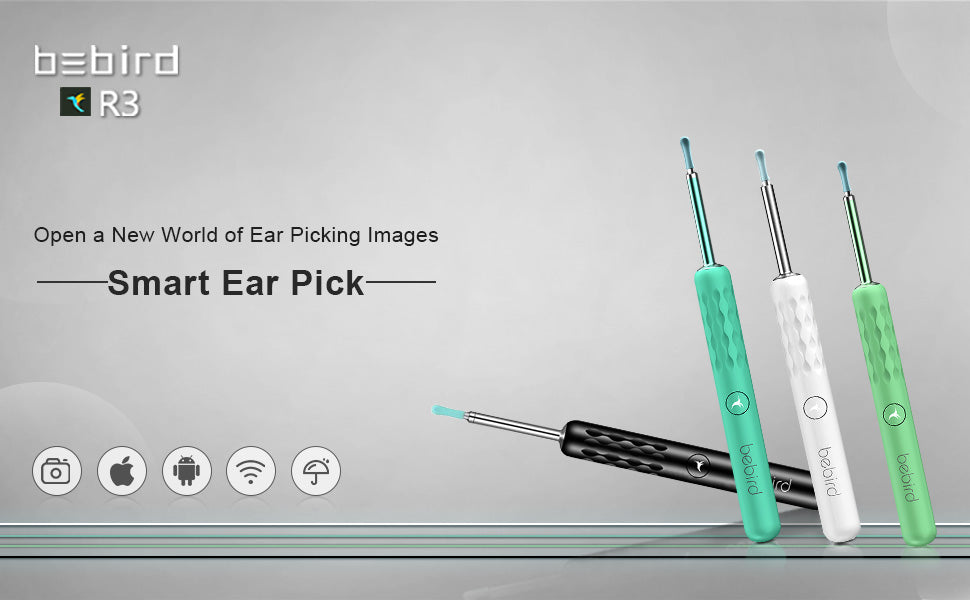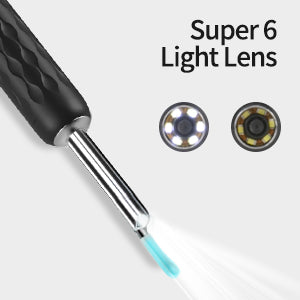 6 LED lights and IP68 Ear Endoscopes can help you light up the canal and see the dark place clearly.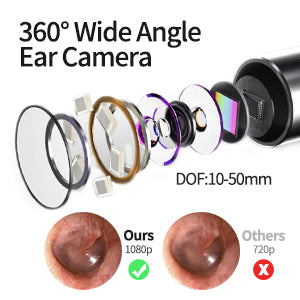 1080P HD camera, 360-degree professional wide-angle lens, see every detail of the ear canal in real time and remove earwax accurately and safely.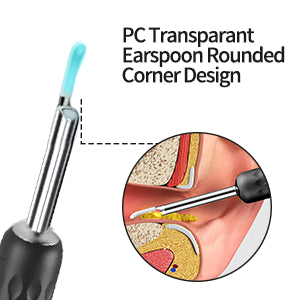 With earspoon, which is made of metal and silicone, with suitable angles of tilt, it is can clean earwax effectively, you don't worry it scratchs auditory meatus.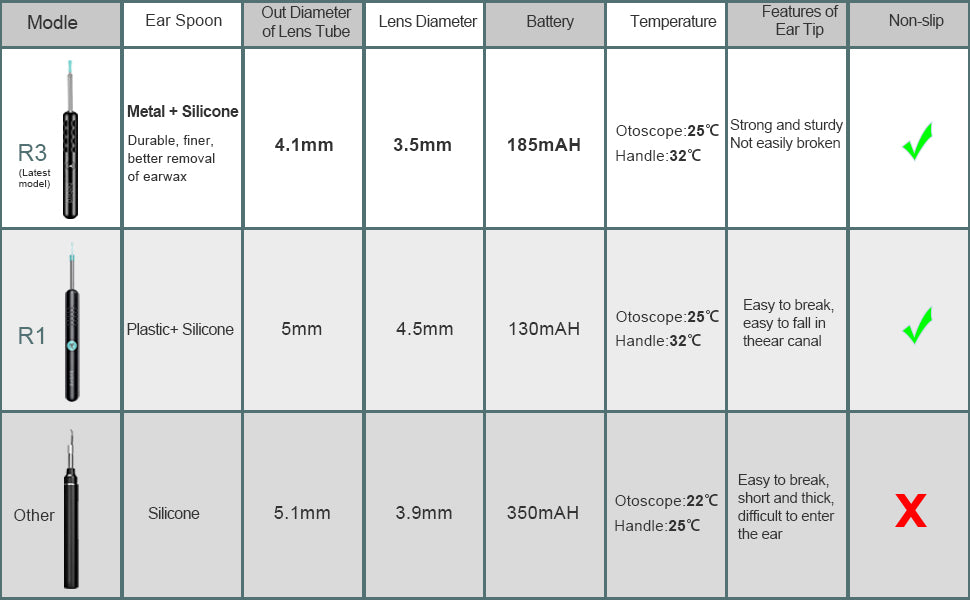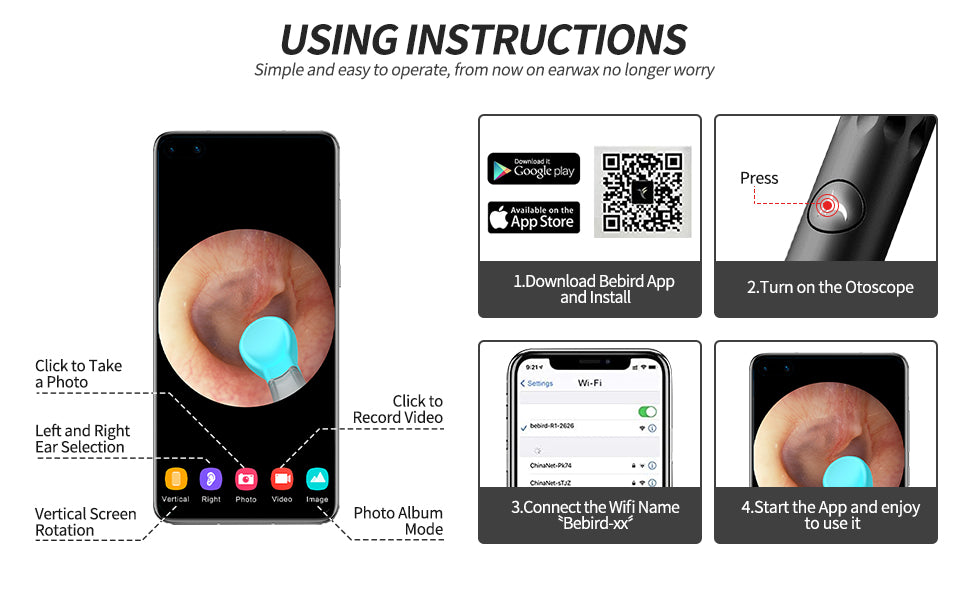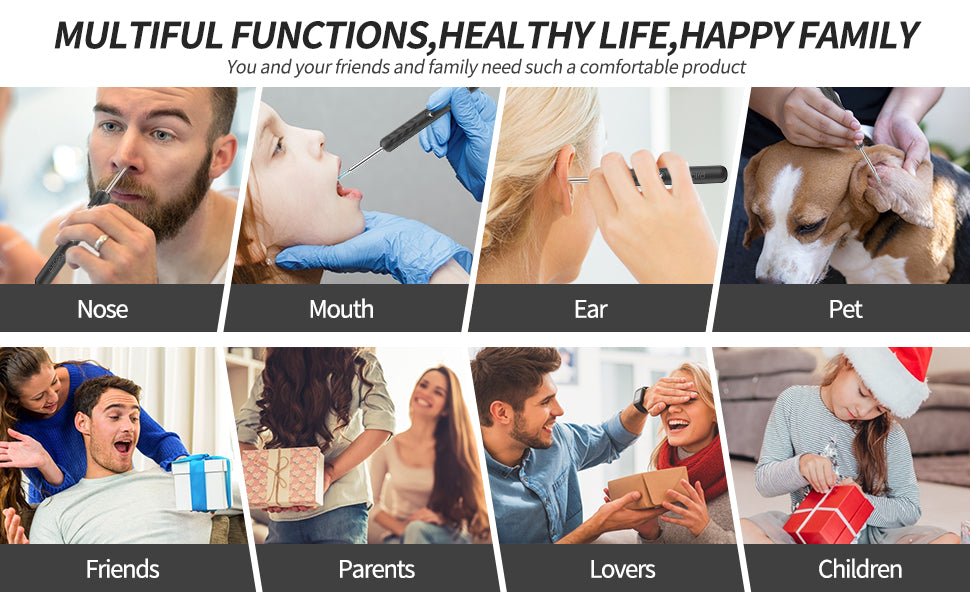 4.9 16 reviews Write a review 5 14 4 2 3 0 2 0 1 0 Customer Photos Showing 1 - 16 of 16 reviews Excellent Very Good With photos ClearFilter Latest Oldest ImagesSort by: Oldest a Verified Purchase Adela Crofts us It works Lighting is good. Not sure about the cleaning of wax 🤔 Error 1 Error 0 b Verified Purchase Bonnie Nora us Great This is the second BEBIRD otoscope I've used. It's just as small and powerful as the first one, and it even uses the sam [...] Error 2 Error 0 d Verified Purchase Doris Dolly us This Earwax Remover Tool is a surprise There is a baby at home who always scratches his ears and finds that there is earwax. I am afraid that ordinary tools wi [...] Error 0 Error 0 b Verified Purchase Blair us Nice for the price Very easy to use and the quality of the picture is more than I expected Error 0 Error 0 b Verified Purchase Bing Garcia us Great buy for the money Camera is really good. Using it feels like learning to use a mirror all over again. You have to get used to coordinating [...] Error 0 Error 0 s Verified Purchase Shawny B us I was shocked I expected something so different ( in a bad way) and I was very happy with what I got. The precise video you can see of [...] Error 0 Error 0 s Verified Purchase Saquoia Benbow us Love the Product ❤️❤️ I love the product because i can see clearly inside my ear with bumping into anything Error 0 Error 0 +1 b Verified Purchase Bert Jenny us Awesome device The new software works well, the connection is smooth, the field of view can be zoomed in and out, compared to other ser [...] Error 0 Error 0 j Verified Purchase Jeff Henley us Helpful Fantastic product, after using BEBIRD R3 and seeing your ear wax very clearly, you no longer have to worry about not get [...] Error 1 Error 0 j Verified Purchase J-Zilla us Slim design.. I have several ear cameras like these and bebird seems to make the best ones, the companion app is well made and was rec [...] Error 0 Error 0 h Verified Purchase Hunter Warrior us Good earwax removal otoscope I appreciate that the built-in temperature control feature which makes it comfortable to use in the ear canal. You can a [...] Error 0 Error 0 b Verified Purchase Bryan Licona us It is amazing, clear image and comfortable Comes with a charger, replaceable tip, and a swab with alcohol.Wanted to use it and clean my ears unfortunately my ears [...] Error 0 Error 0 s Verified Purchase Sara Hill ca Unique and great ear cleaner!!! This device is amazing. My ears haven't felt this clean in a while. The picture quality is great. It's a little hard to [...] Error 0 Error 0 w Verified Purchase Wanda us Funny little toy I bought this originally for checking baby ears while he has fever, but cannot stop playing it with myself lol. I finall [...] Error 0 Error 0 a Verified Purchase Author us Make life convenient This stuff is very convenient to use. After connecting to the app, it's very clear to see everything. Error 1 Error 0 j Verified Purchase John us Crazy How Dirty My Inner Ear Is I really was impressed with this when we got it. It works extremely well with a good picture quality, but my complaint w [...] Error 0 Error 0
Powered by AZEXO Shopify page builder