Give Yourself An Ear Relaxing With Earokay Visual Ear Wax Removal Kit
Earokay - Your very own otoscope, doctor.


Gross? Sure. But don't pretend you don't want one.
If you've ever taken off your AirPods or other earphones and found wax on them, you're probably wondering what kind of dirt is in your ear and how to remove it. disgusting? It was definitely awkward. But it is an increasingly common human experience. So it's amazing that someone has come up with a gadget to deal with it.
HOW IT WORKS

 
Bebird Note3 Pro ear cleaner tool has received almost 3,000 supporters so far. The Bebird earcleaner kit is equipped with a 3 megapixel HD camera. According to the manufacturer, 360-degree precision cleaning can be done with a stick that allows 1440 hours (approximately 60 days) of use on a single charge of a 350 mAh battery. The stick charges wirelessly, like an electric toothbrush.
The ear spoons are soft and can be used by your children. Thanks to the soft silica gel nozzles, you and your offspring can expect gentle cleaning. In addition, the cleaning nozzle can be heated up to 77 degrees Celsius. According to the creators of bebird, this is a handy setting to get into the ear canal. For less obvious reasons, the handle on the stick can be heated, but warmer than 85 degrees.
Get rid of the cotton swab
If you know a little about your ears, you will not agree with the general opinion about cotton swabs. When earwax begins to affect hearing, it has already reached a level called 'impaction', the manufacturers write. If you regularly use hearing aids or earplugs You're also likely to get too much earwax. In addition, older adults and people with developmental disabilities are at increased risk. We want to offer the easiest and safe way to cleaning ears.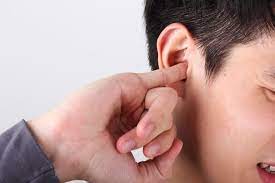 Is this a strange device? Sure, but would anyone buy it to check their ears instead of spending money on a professional cleaner? Yes of course. It is also a good gift for a guy who always has a little finger in his ear.
0 Comments